Āyasmā Ariyadhammika, Saṅghaṇāyaka of SBS Monk Training Centre, will be leading a group of monks for a back-to-basics retreat at Imbak Canyon Conservation Area. Āyasmā Ariyadhammika, who has considerable practical experience in outdoor living and walking thudong in the forests of Thailand and hillsides of Sri Lanka, will be guiding the Saṅgha into the WILD(erness) to connect with their ancient roots, dating back all the way to the Buddha and early Saṅgha.
Our monks will experience a lifestyle of utmost simplicity, forests of natural beauty, as well as a healthy dose of physical discomfort, while devoting themselves to meditation at secluded sites, far aloof from society.
Would you like to become part of the supportive conditions for this program to become a reality?
If yes, see bottom section of the poster to find out how.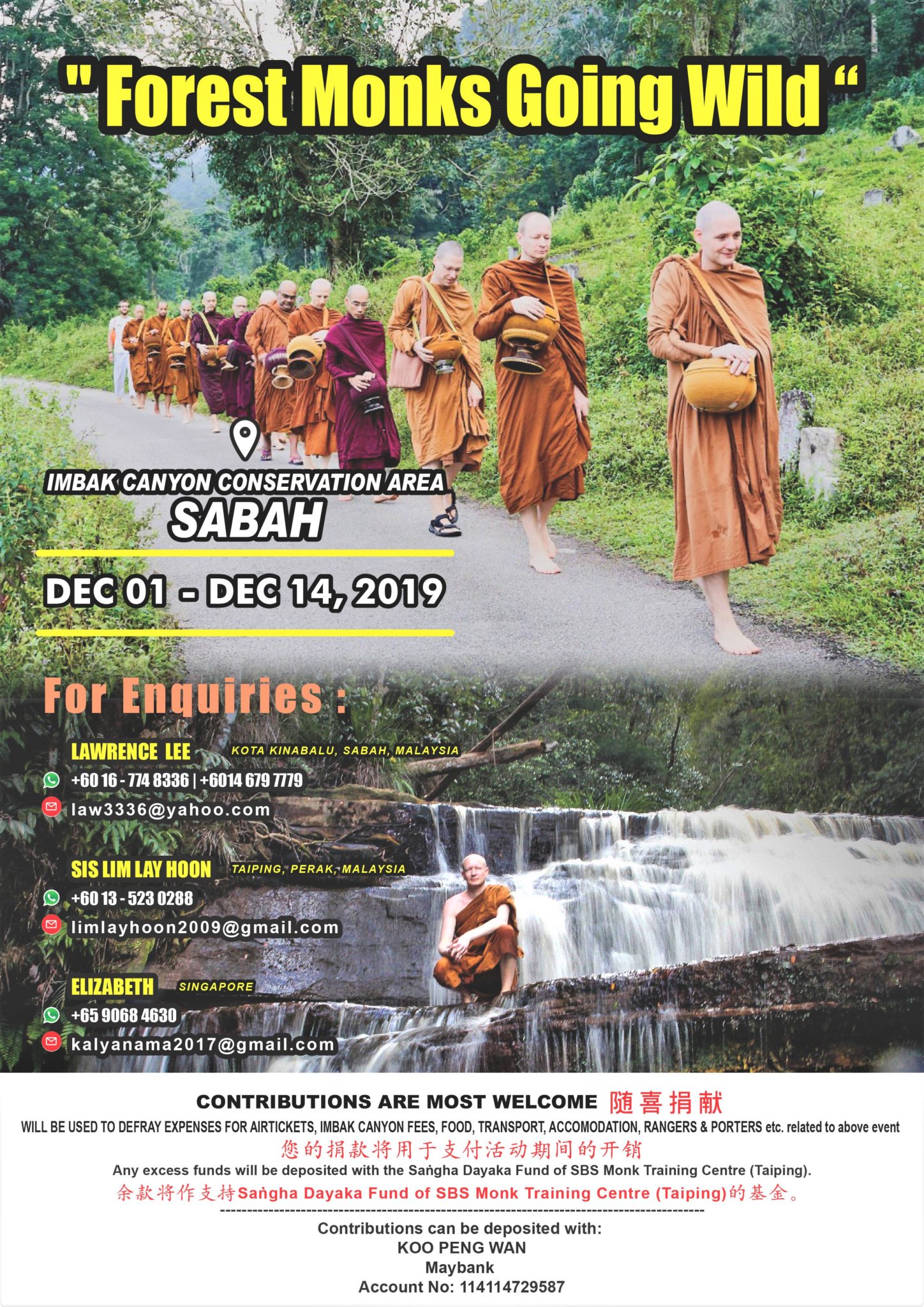 Pics from the event can be viewed here.