A JOURNEY of EXPLORATION with JEFF OLIVER
In this very special Retreat we will take a journey through the four qualities of Heaven that exist within our own Hearts.
This journey of exploration will lead us to release and expansion.
With essential forgiveness and based in MINDFULNESS, we will learn through our own experience of loving-kindness, compassion, empathetic joy and equanimity. Be prepared to change your attitude, your mind, your life and your world! Let's LIVE and LEARN!
Start:  Fri 17 Dec 2021, 7:30pm (Malaysia time)
End: Mon 20 Dec 2021, 9:00pm (Malaysia time)
Application
To apply for the retreat please click this link ⇒ Retreat Application Form
Dāna 
You can offer dāna by: 
(1)  CASH/CHEQUE or LOCAL/FOREIGN BANK DRAFT or TELEGRAPHIC TRANSFER
Bank-in details:
Name of bank: Maybank Berhad
Address: No. 1 & 3, Jalan Medan Saujana 2, Medan Saujana, 34600 Kamunting, Perak, Malaysia.
Name of a/c: TIMS (SBS) Project Fund
A/c No.: 508300104239
SWIFT code: MBBEMYKL
(2)  PAYPAL OR CREDIT CARD
i.  To donate via PayPal (to: office@sasanarakkha.org) click here.
ii. To donate via Credit Card click here.
Once donated, kindly provide the scanned copy or screenshot of the deposit slips for fund transfer/deposit/cheque /bank draft/telegraphic transfer/credit card payments, with your name, contact no. & address clearly stated, via any of the following:
Email: office@sasanarakkha.org
WhatsApp: +6011-1601 1198
Please state the following as reference: "Dana for JO Retreat ".

Your dana is much appreciated. It contributes greatly to the success of Sāsanārakkha Buddhist Sanctuary for the prolongation of the Buddhasāsana.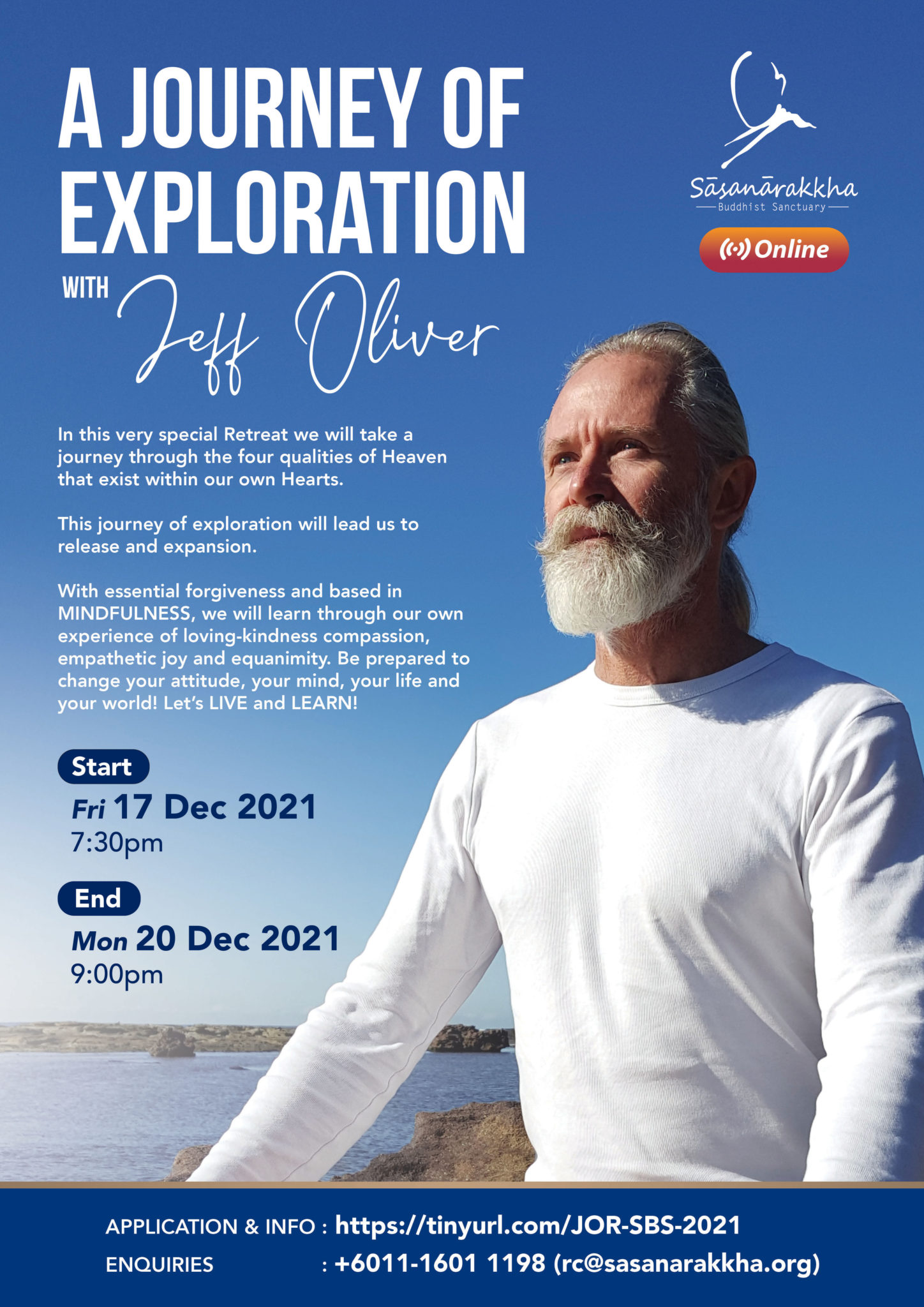 Group pic of the Teacher, organizing team members and participants can be viewed here.